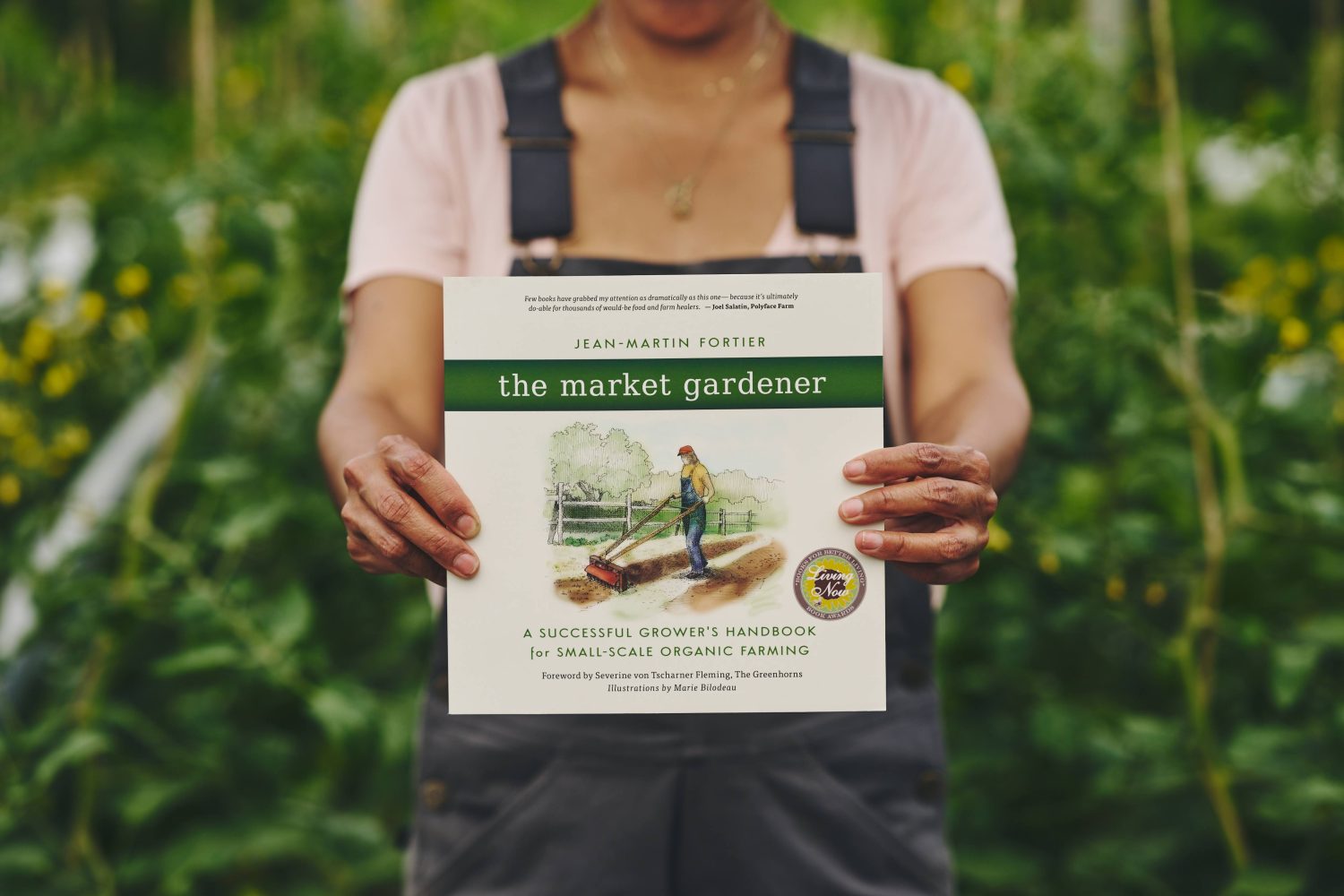 A Successful Grower's Handbook for Small-Scale Organic Farming
Are you dreaming of bringing your market garden to the next level? Dream no more.
The Market Gardener will help you grow better rather than bigger by implementing low-tech and high-yield production methods, and providing growing notes on more than 25 vegetables!
Sold at more than 200 000 copies and translated into 7 languages, the Market Gardener book has been a pivotal point in the journey of thousands of growers.
"Wonderful book and learn lots! Read this book each year before winter is up and I learn something new each time!"
"Awesome book for any gardener! Definitely will change the way my family gardens after listening to this book. Very helpful to have the printed version as well. I will be going back to this book for years to come!"
"I have listened to this book at least a half dozen times and I am sure I will listen at least that many more times."
"This is a great resource for starting up a market farm. I highly recommend it because it gives a nice breakdown of the process."
"This book has gotten me extremely excited about my garden and indeed about my life. Thank you so much!"
With over 20 years of experience, Jean-Martin (JM) Fortier has dedicated his career to developing, testing, and perfecting biointensive growing techniques on microfarms such as Les Jardins de la Grelinette, the Ferme des Quatre Temps, and the Old Mill. As the author of the best-selling book "The Market Gardener", which has sold over 200,000 copies, JM has become a renowned expert in small-scale, bio-intensive vegetable production.
JM's mission is to promote the critical importance of human-scale regenerative agriculture in creating sustainable and resilient food systems. He achieves this goal by sharing his knowledge and expertise with thousands of farmers through the Market Gardener Institute. JM's multifaceted roles range from CEO to technical specialist, mentor, and positive leader. Oh, and we affectionately call him JM.
Order your copy and get access to the workshop: Secrets To Successful Market Gardening
Order your copy from your favourite book retailer
Send us your order number to let us know you have ordered the book and we will give you access to our workshop on Secrets To Successful Market Gardening. Ebook and audiobook orders also apply.
Let your friends know you are not only reading The Market Gardener but invite them to get this free bonus too!
Make Your Inbox A Source Of Knowledge
Subscribe to our mailing list and get our monthly newsletter, free workshops and valuable information that will really move the needle. You in?