Market Gardening & Organic Farming for Beginners
An introduction to the foundation of regenerative agriculture
Market Gardening & Organic Farming for Beginners
An introduction to the foundation of regenerative agriculture
Discover what it takes
to become an organic farmer
Whether you're looking to start a new career, grow your own food, or simply learn more about sustainable farming practices, you need to understand the foundation of the ecological market garden model. This course is specifically designed for beginners and will take you on an enriching journey into the world of small-scale organic farming. Led by the world-renowned JM Fortier, this comprehensive program serves as an ideal starting point for aspiring growers.
Exploring the World of Organic Farming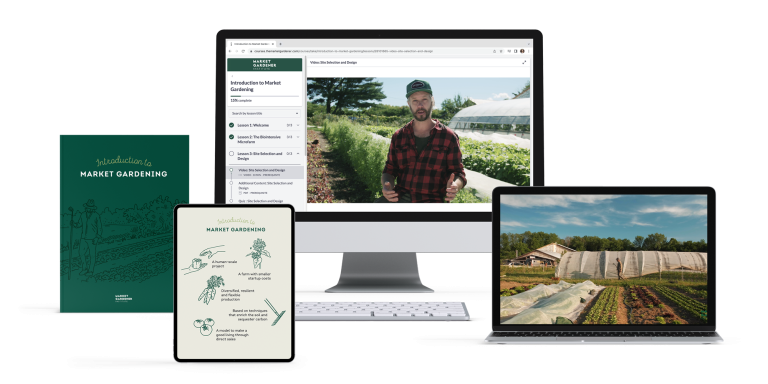 This online course provides precise written and video instruction, to give you an overview of what it takes to become a grower.
Produced in collaboration with
FARMER, EDUCATOR AND AWARD-WINNING AUTHOR
Since launching of his book "The Market Gardener, A Successful Grower's Handbook for Small-Scale Organic Farming" in 2012, JM Fortier has been internationally recognized as a foremost expert in the field of biointensive farming and has spoken at hundreds of conferences, keynote addresses, and training sessions, becoming an inspiration for farmers worldwide.
His current mission is to pass on this knowledge to thousands of farmers through his work at the Market Gardener Institute.
When you do the work and stay committed, the results you can create are extraordinary. Just imagine the growth you'll experience with the right training, guidance, and support.

Don't just take our word for it, see how our course changed the farming journey of hundreds of growers.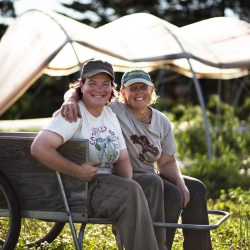 "Jean-Martin is a great teacher and this course was very valuable in helping me be a better supporter of this ecological transition."
— Geneviève Cloutier, Canada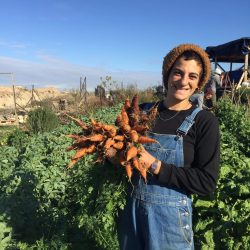 "It's a good base to understand what you are getting yourself into when considering starting your own micro farm."
Our farming course for beginners provides precise written and video instruction, to give you the exact methodology, tools and techniques needed to grow field crops successfully in a context of heightened efficiency.
Safe payment with Stripe or Paypal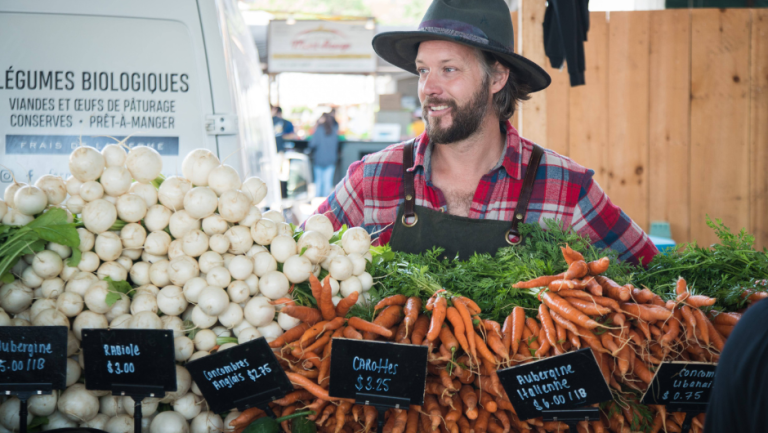 Welcome to the fascinating world of small-scale biointensive farming! First things first: in this lesson, we will share the goals and intentions of this course.
The Biointensive Microfarm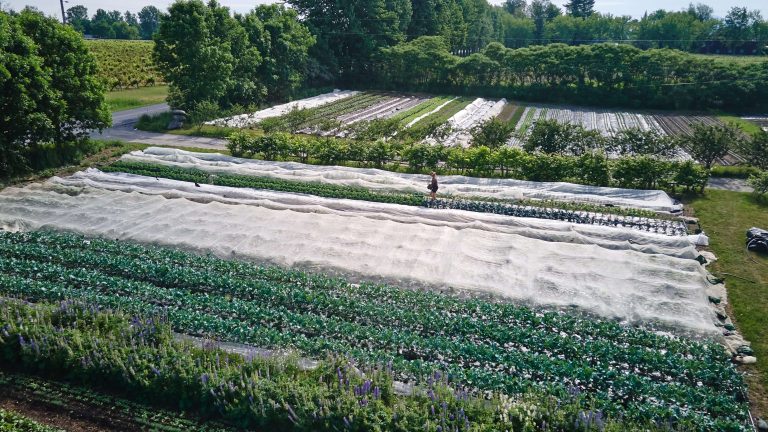 Changing the world requires taking a different approach. In this lesson, you will discover the guiding principles of vegetable microfarming and the advantages of the human-scale farming model.
Site Selection and Design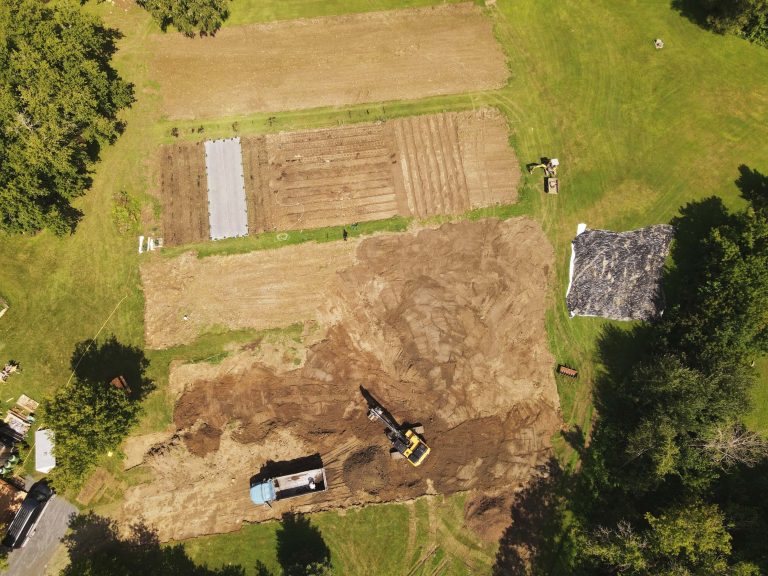 Selecting a site for your farm is an important decision that will have a strong impact on your work and quality of life. In this lesson, you will grasp everything you need to consider when choosing and designing your site.
Planning and calculating your production effectively is essential in running a successful farm. In this lesson, you will learn techniques to maximize space and time for continuous production.
Starting seeds is a crucial step in the vegetable production process. Farmers need to understand the growth cycle of each crop in order to produce an abundance of high-quality vegetables. In this lesson, you will understand the role and functioning of a nursery.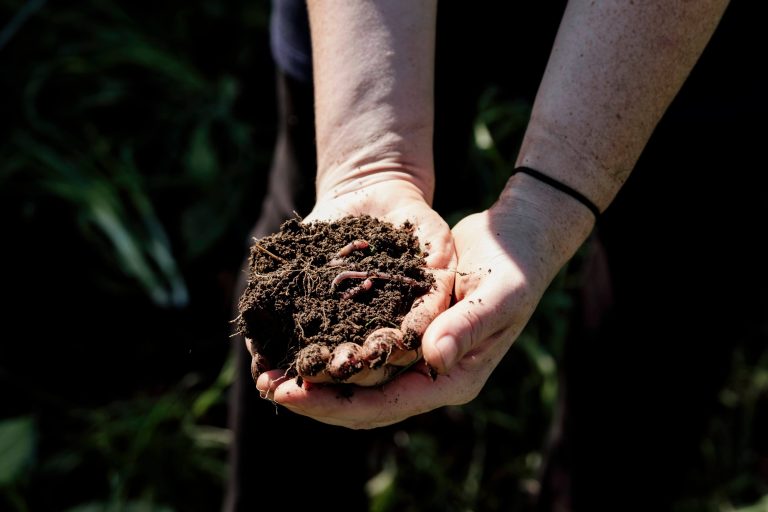 Minimal tillage is one of the fundamental principles of regenerative farming. Thriving microorganisms in the soil support the fertility necessary to produce an abundance of high-quality vegetables, year after year. In this lesson, you will learn techniques that promote the development of life in the soil.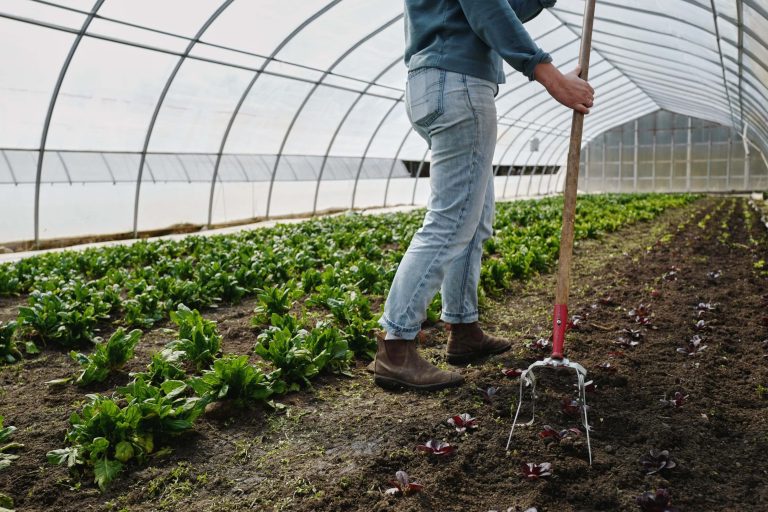 Weed management is a lot of work and it's time-consuming. Adopting the right tools and techniques will make this tedious task more manageable. In this lesson, we will discuss the best organic practices for weed control.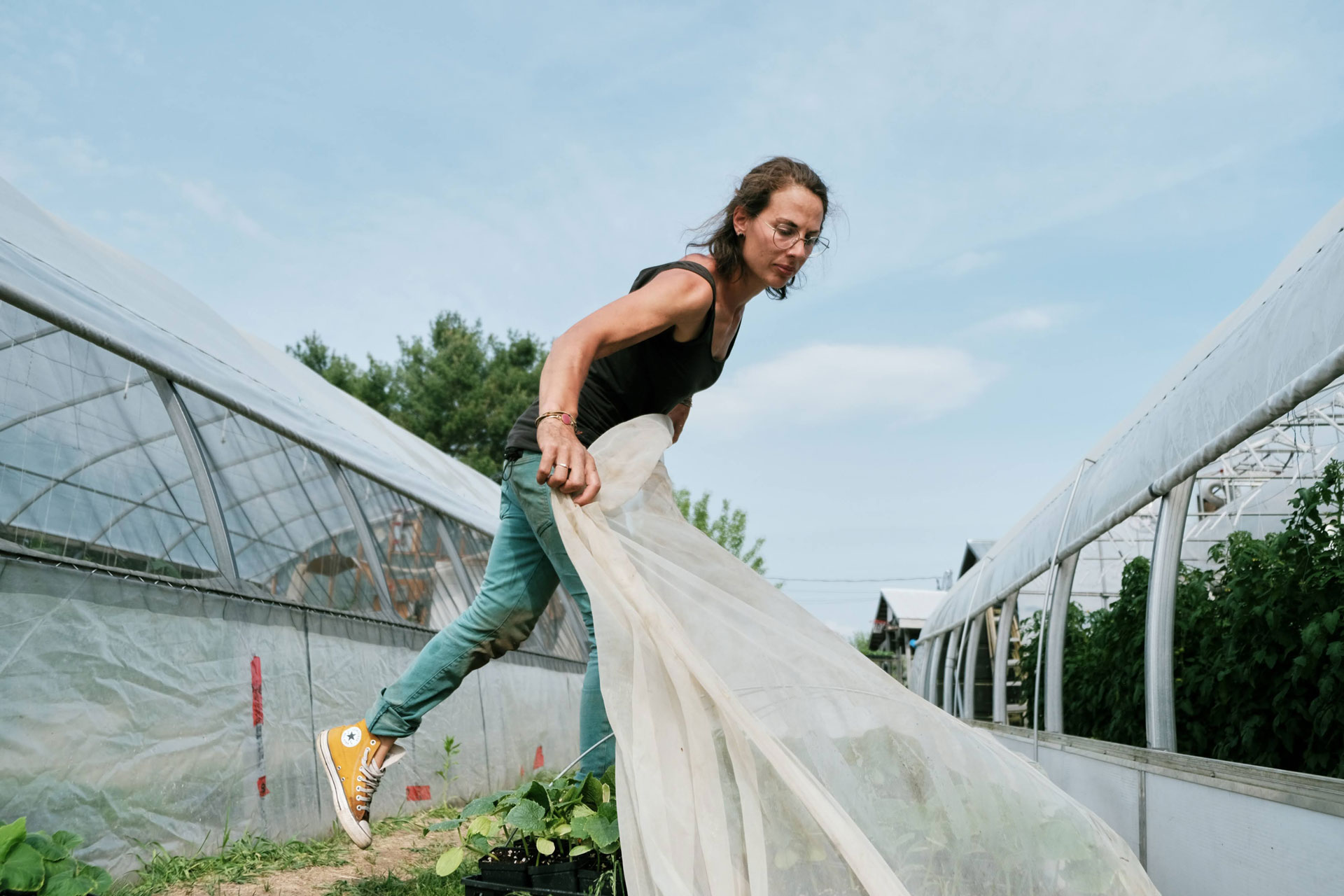 Once you've successfully prepared your beds, grown seedlings, and transplanted, your next challenge will be managing diseases and pests. In this lesson, we will discuss the different lines of defense available to ensure successful, healthy harvests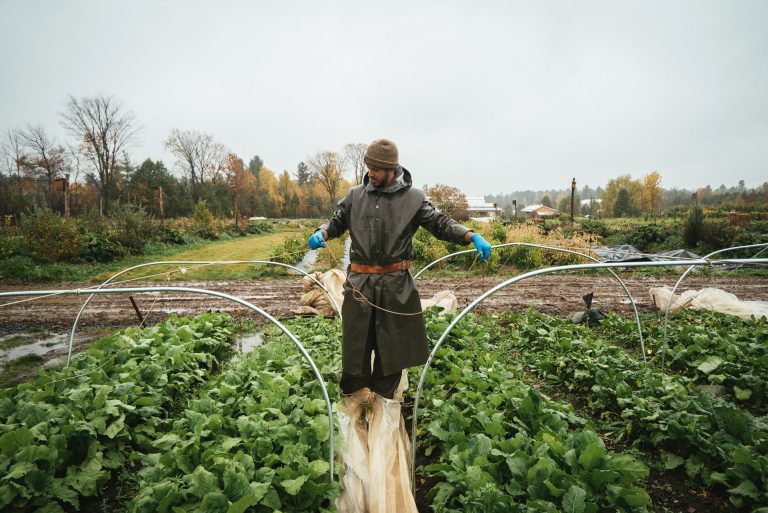 With simple shelters, it's possible to grow vegetables during cooler months and arrive at markets with fresh, local vegetables not yet available anywhere else. In this lesson, you will learn how to grow vegetables earlier in spring and into the winter.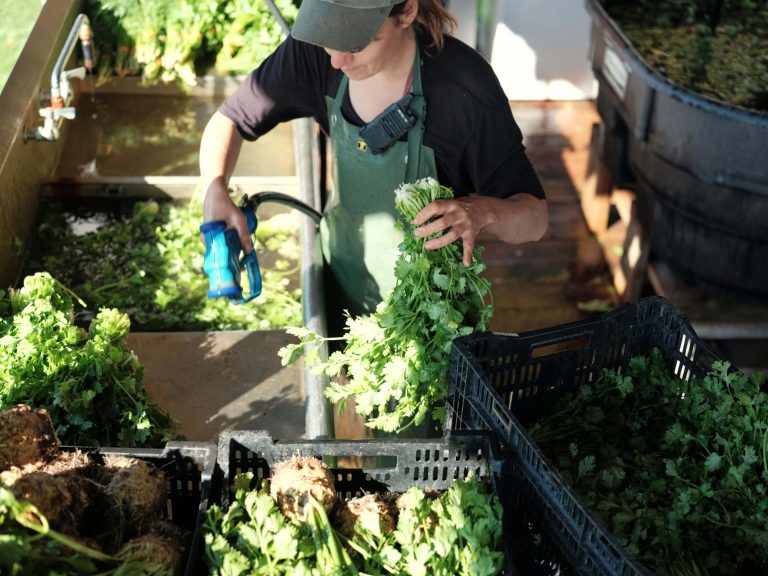 It's time to harvest the fruits of your labor! The art of market gardening focuses on growing great crops, but you also need to know how to keep your vegetables fresh until they're in your customers' hands. In this lesson, you will discover proper harvesting and conditioning techniques.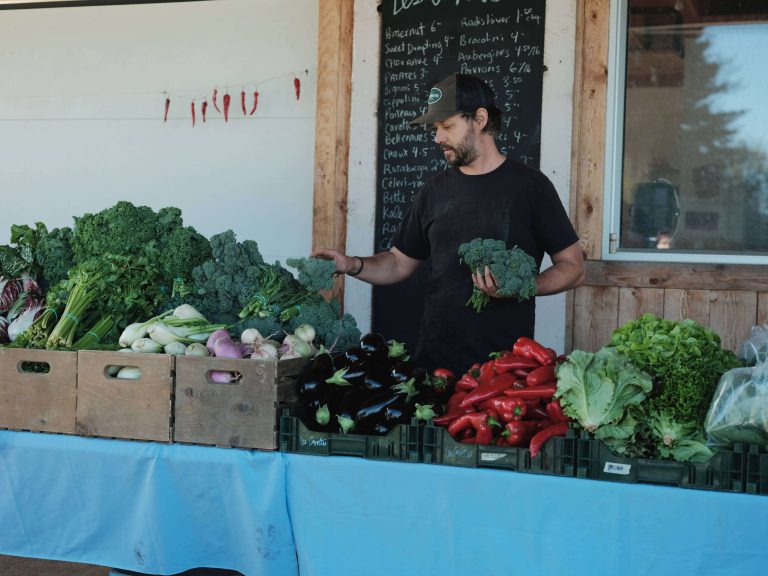 Optimizing your sales and distribution channels will help you make a decent living from all of your hard work in the field. In this lesson, we will examine the main outlets for selling directly to consumers.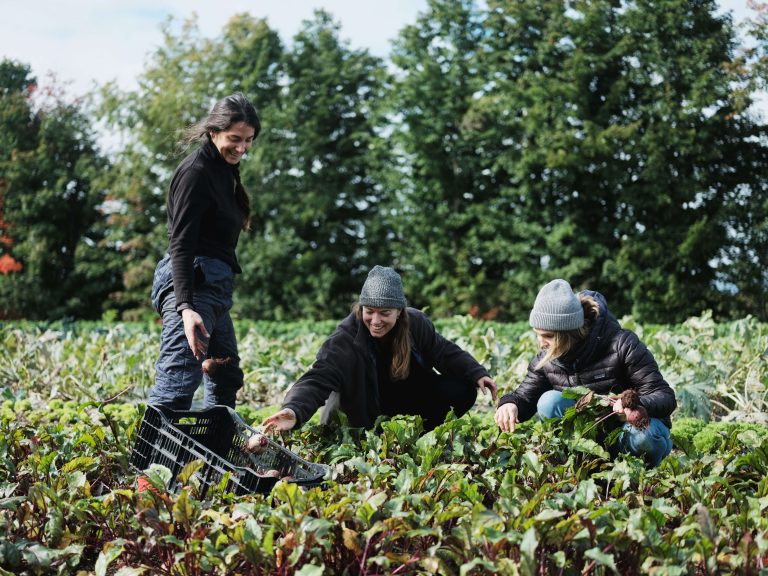 Working in human-scale agriculture is not always easy, but it is the most rewarding job in the world. Whether you're starting your own farm or training on farms that follow this model, it's important to remember that you are helping to build a better world.
Small Farms Feed The World Ebook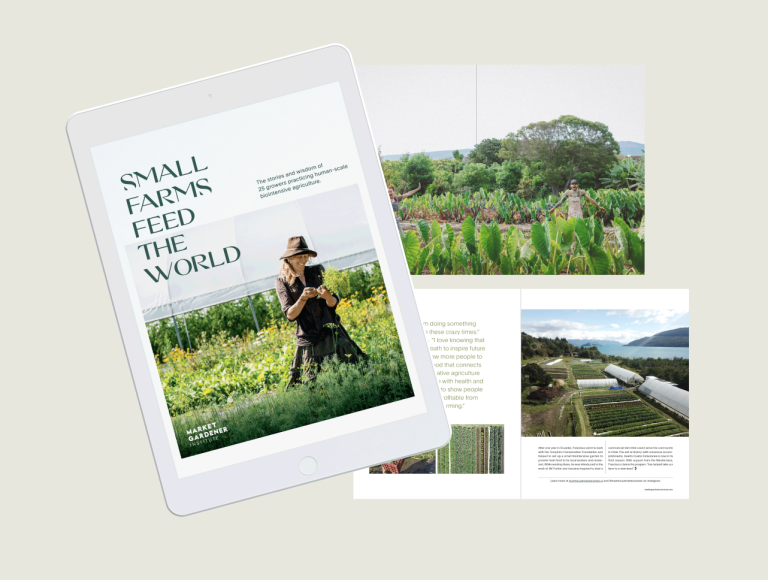 The stories and wisdom of 10 growers practicing human-scale biointensive agriculture.
5 Things to Know Before Starting a Small Farm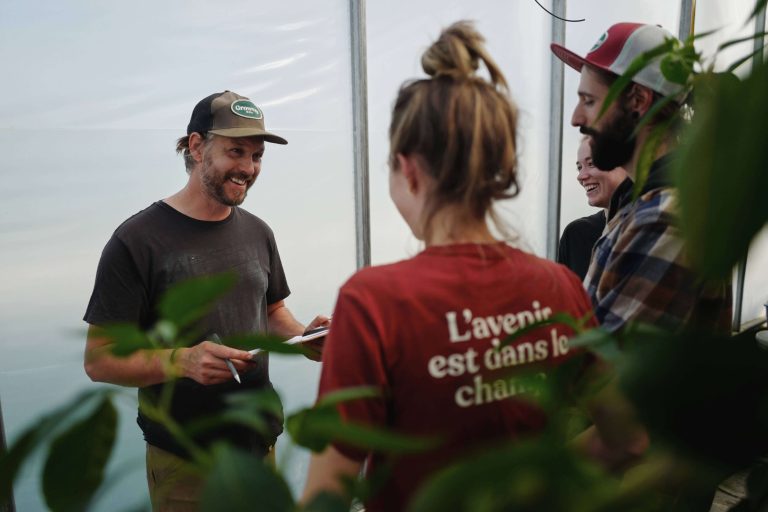 In this bonus content you will learn:
How to gain the right experience before getting started
The most important considerations when planning a farm
How to prepare your finances and business plans to make it all possible
The lifestyle decisions to inspire a long-lasting career
"What we need is food grown with care by and for people who care."
JM Fortier guides you through the principles for establishing a thriving organic small-scale market garden.
Safe payment with Stripe or Paypal
Join our mailing list to get exclusive content and invitations from the Market Gardener Institute.
Frequently Asked Questions
Tell me more about the course