The Reference in Organic Farming
The Reference in Organic Farming
We are the Market Gardener Institute
And we are so happy you're here
We aim to be a leader in the education of market gardeners by offering a comprehensive knowledge hub that brings together experts in the field.
We strongly believe that knowledge is the key to success and we are committed to providing free content and online training programs to educate and empower growers who are making a positive impact on the world through the simple act of growing healthy, nourishing food for their communities.
Multiply the number of regenerative farms around the world and create a future where humans live in harmony with nature and each other.
Get Your Daily Dose of Knowledge
Our approach to
regenerative agriculture
The
biointensive farming method
outlined by JM Fortier is all about how to make a good living from working with living soils and cultivating a small amount of land. It relies, notably, on the use of tight spacing between plants thanks to a
system of permanent raised beds
and succession planting, coupled with the use of appropriate hand tools. This approach allows one to produce healthy vegetables, work on a human scale, improve soil quality for
sustainable, long-term production
, and earn an attractive income on a small piece of farmland.
With over 20 years of experience, Jean-Martin (JM) Fortier has dedicated his career to developing, testing, and perfecting biointensive growing techniques on microfarms such as Les Jardins de la Grelinette, the Ferme des Quatre Temps, and the Old Mill. As the author of the best-selling book "The Market Gardener", which has sold over 200,000 copies, JM has become a renowned expert in small-scale, bio-intensive vegetable production.
JM's mission is to promote the critical importance of human-scale regenerative agriculture in creating sustainable and resilient food systems. He achieves this goal by sharing his knowledge and expertise with thousands of farmers through the Market Gardener Institute. JM's multifaceted roles range from CEO to technical specialist, mentor, and positive leader. Oh and we affectionately call him JM.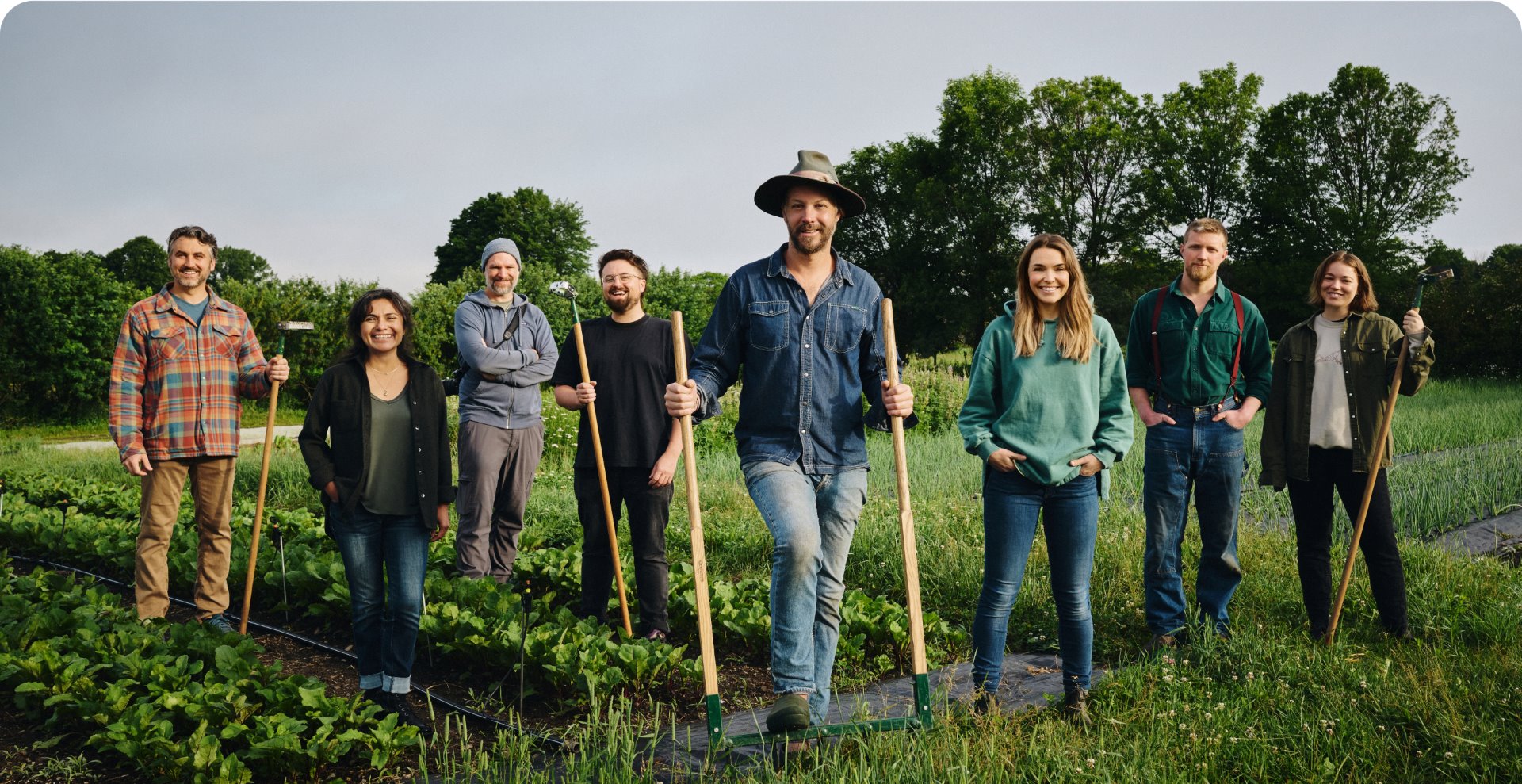 Our team is united for a greater purpose
We are driven by a deep conviction that our work should not only stem from kind intentions but also from the urgency of the moment. Our team is dedicated to bringing the most value out there while making our sense of community a priority through our actions.
We gather the best experts in their respective fields around us to share our collective knowledge and expertise with the world.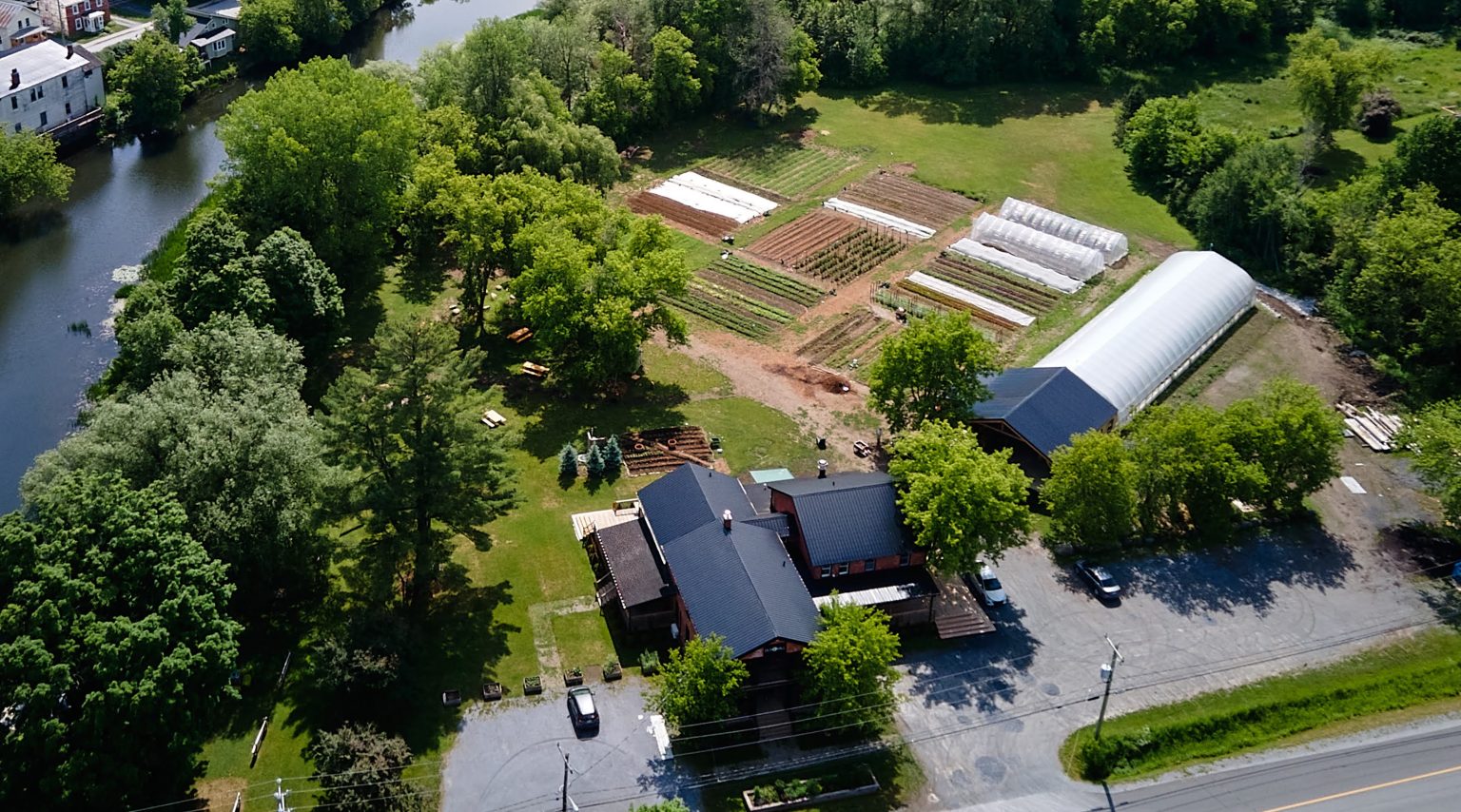 Since 2022, we have been based in the picturesque town of Stanbridge East, Quebec, Canada. Our office is uniquely situated just 50 steps away from the gardens, where we can nourish our creativity, get our hands in the ground and watch seeds growing. It allows us to stay connected to the farming community, while also documenting every step of the process.
The Old Mill farm is JM Fortier's new playground where he keeps experimenting methods on a smaller scale, so we can stay at the forefront of innovation and continuously improve our techniques.
The Market Gardener Institute was born out of our desire to inspire and educate as many people as possible, so we can collectively embrace a vision of agriculture that is human-scale, ecological and profitable. 
The course Market Gardener Masterclass taught by JM Fortier was launched in 2018 and since then more than 4000 students have followed it. Since 2021, we have launched additional on demand farming classes to meet the different needs of the growers out there.
Proud partner of Growing Change Program
We love sharing tips & tricks, successful stories and inspiration on our social media.
Let's be friends, shall we?