Maximize your production with 8 fast-growing vegetables
Maximize your production with the 8 fast-growing vegetables
Produce successfully 8 efficient vegetables for continuous harvest
Ever wonder what field crops can bring you the most bucks for your bang?
Many elements come into play when operating a financially sustainable market garden business, and having an abundant and consistent supply of high-quality vegetables is essential.
In this course, you will learn the precise techniques that JM Fortier uses to produce 8 fast-growing field crops that offer higher yields.
Explore the benefits of fast-growing vegetables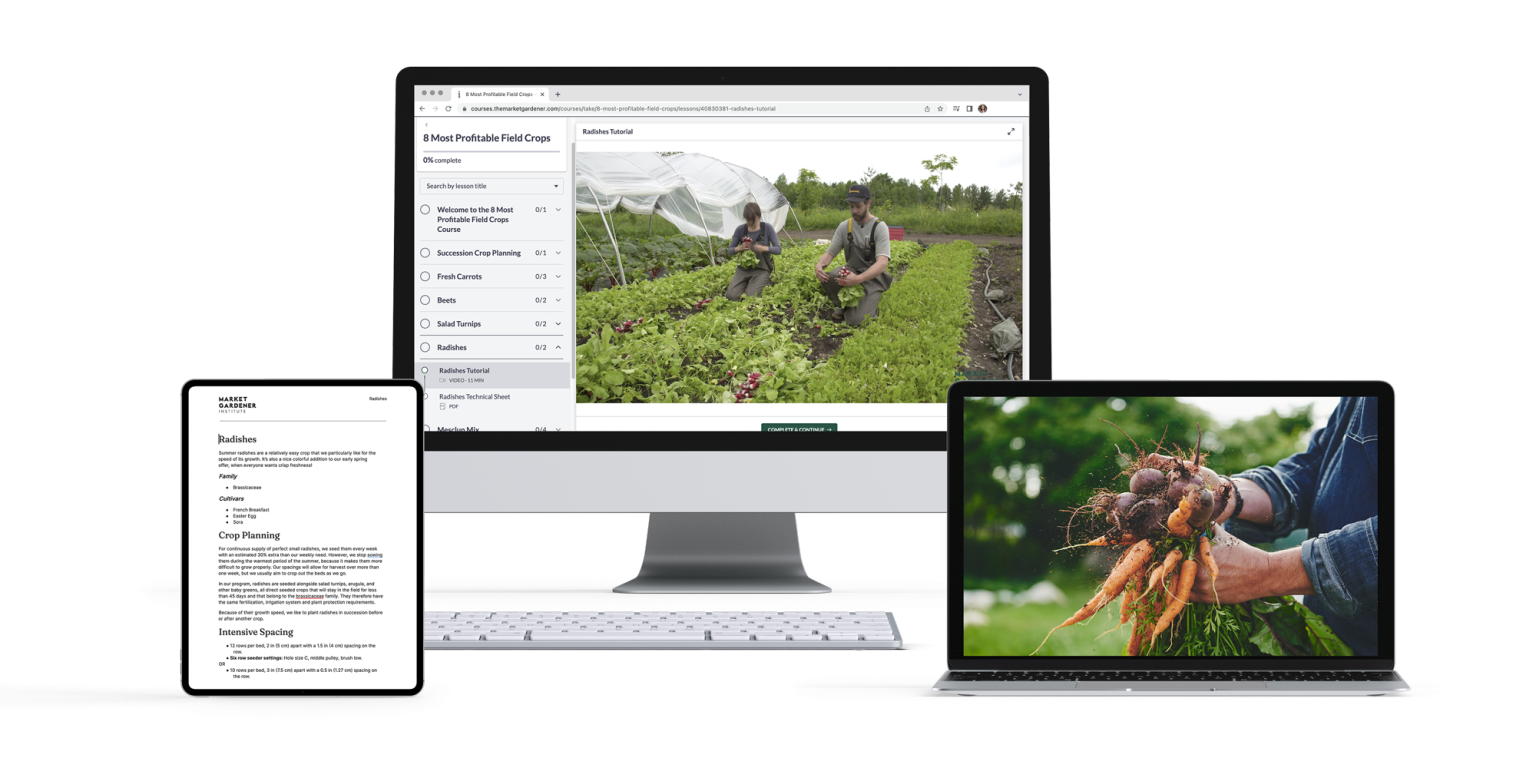 This online course provides precise written and video instruction, to give you the exact methodology, tools and techniques needed to grow crops successfully in a context of heightened efficiency.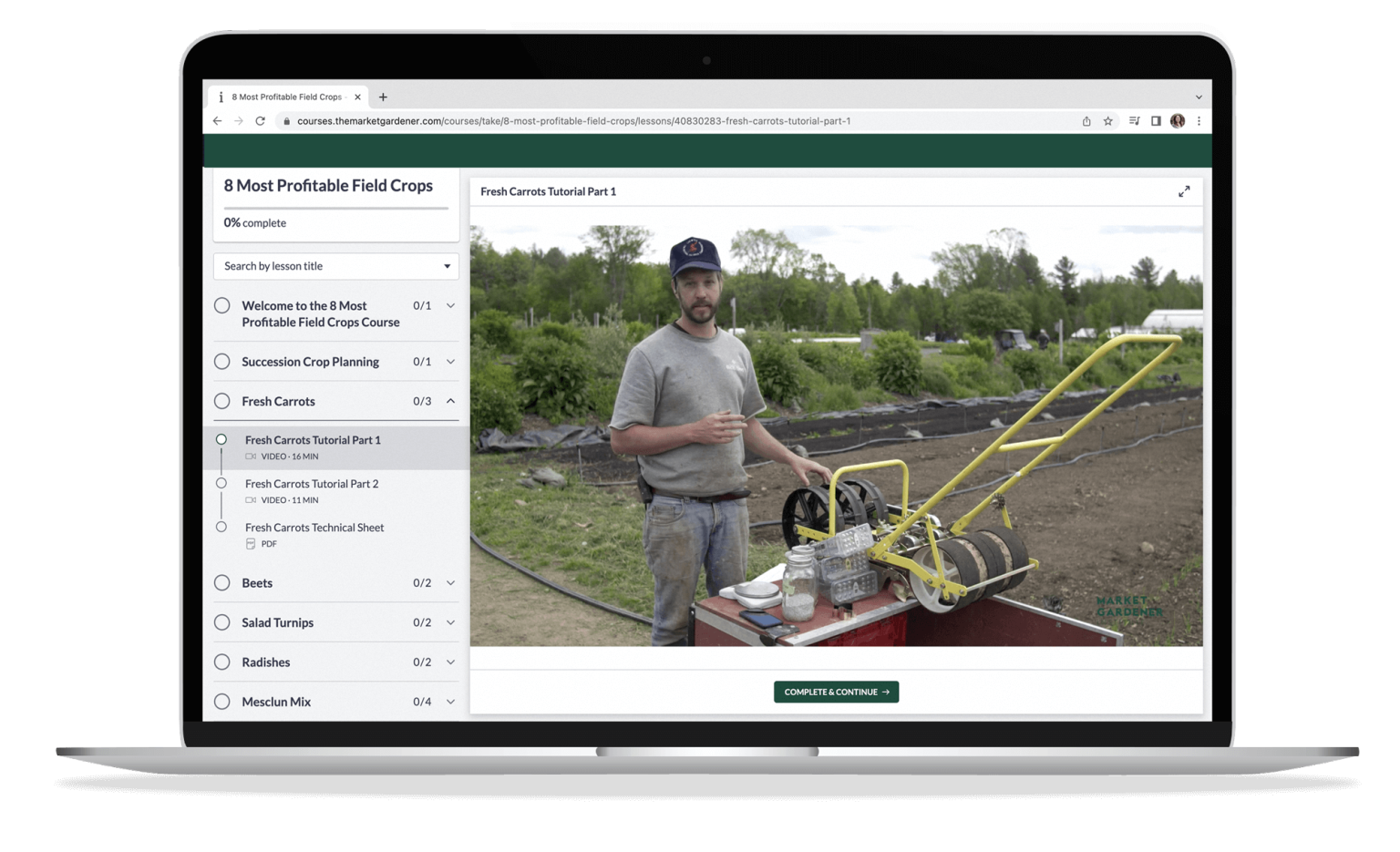 Not sure the course is suitable for your needs? 
You have the opportunity to preview a free lesson from the course to see if it meets your needs. In this overview, you'll learn all the tips and tricks to grow perfect beets.
FARMER, EDUCATOR AND AWARD-WINNING AUTHOR
Since launching os his book "The Market Gardener, A Successful Grower's Handbook for Small-Scale Organic Farming" in 2012, JM Fortier has been internationally recognized as a foremost expert in the field of biointensive farming and has spoken at hundreds of conferences, keynote addresses, and training sessions, becoming an inspiration for farmers worldwide.
His current mission is to pass on this knowledge to thousands of farmers through his work at the Market Gardener Institute.
When you do the work and stay committed, the results you can create are extraordinary. Just imagine the growth you'll experience with the right training, guidance, and support.

Don't just take our word for it, see how our course changed the farming journey of hundreds of growers.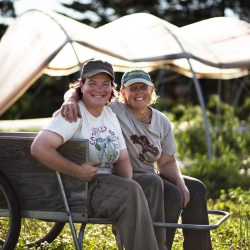 "We have learned about tools and techniques that have made farming more efficient and more sustainable environmentally, financially and physically too!"
— Amy Smith & Verena Varga, Heart Beet Organics, Canada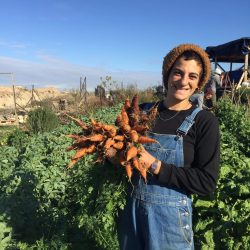 "You can find so much information on the internet; there are so many resources it's hard to know what to trust. I like having an all-in-one place for referencing detailed strategies that have been tested and tried for others to review and put into practice – it really helps!"
— Yara Dowani, Om Sleiman Farm, Palestine"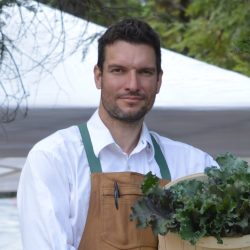 "Everything I learned about growing vegetables comes 100% from JM Fortier. Everything grows to perfection, and our clients are extremely happy."
— Alexandre L'Heureux, The Happy Farm, Canada
Our 8 Most Profitable Crops course provides precise written and video instruction, to give you the exact methodology, tools and techniques needed to grow field crops successfully in a context of heightened efficiency.
Safe payment with Stripe or Paypal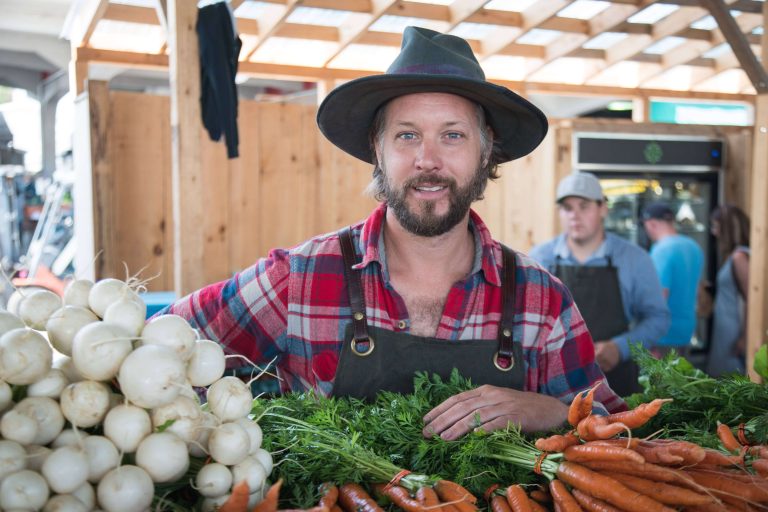 In this short video, you'll get a quick overview of the key learnings you'll get in this course and get insights from JM Fortier's 20+ years of experience as a successful market gardener.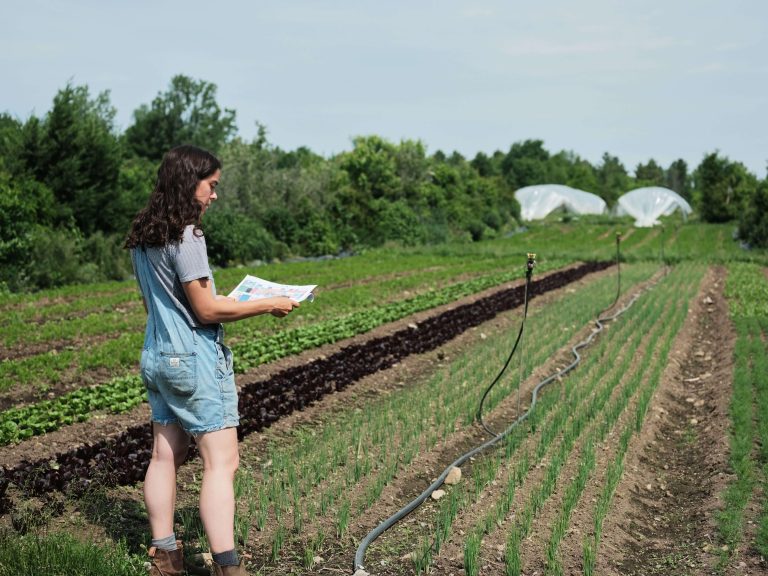 Learning how to plan succession plantings is a core ability if you want to maximize revenue because it allows continuous harvesting. The crops in this course are ideal for succession planting. With this technique, you'll never run out of those crops during the seasons
Crop Planning for Succession Plantings Technical Sheet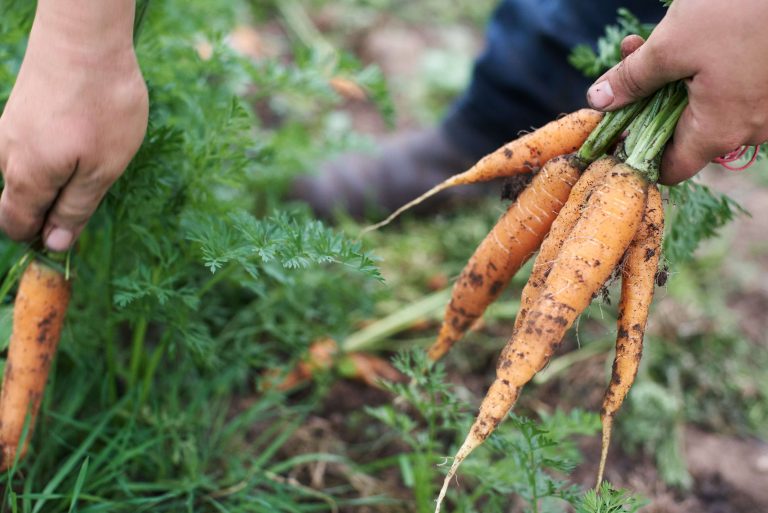 Nothing beats the flavor and texture of fresh garden carrots and clients never get tired of them. In this lesson, you will learn the cultivars, itineraries and harvesting techniques we use to efficiently deliver delicious and crunchy carrots, week after week.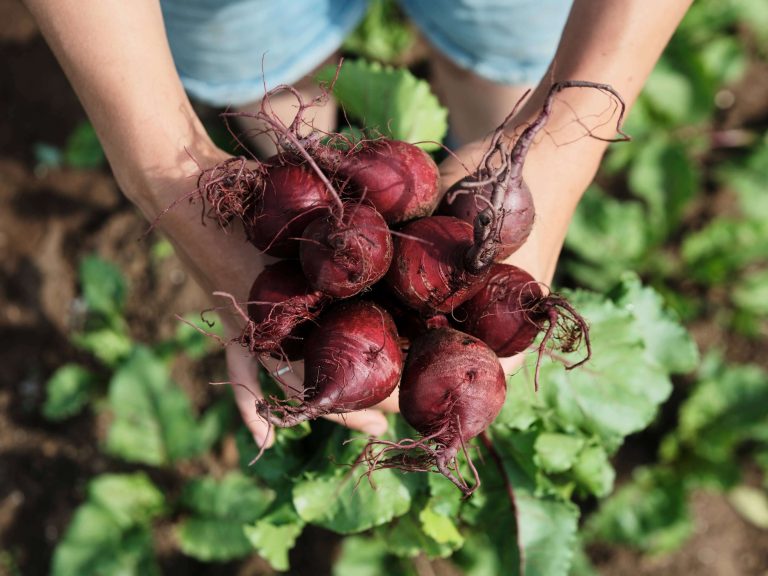 Beets are one of those vegetables known to all and many people love them. It's a sure value crop that sells very well. In this lesson, you will learn the best technique to grow surprising varieties that will add diversity to your display.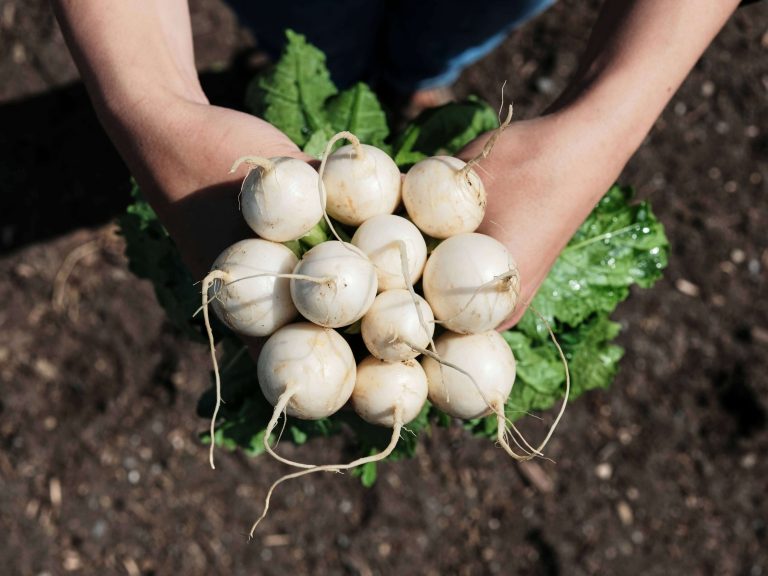 Salad turnip is a fabulous vegetable that we grow from early spring until late in the season. It is a very crunchy, juicy, and sweet root. Customers who discover it, adopt it and they can fetch a good price.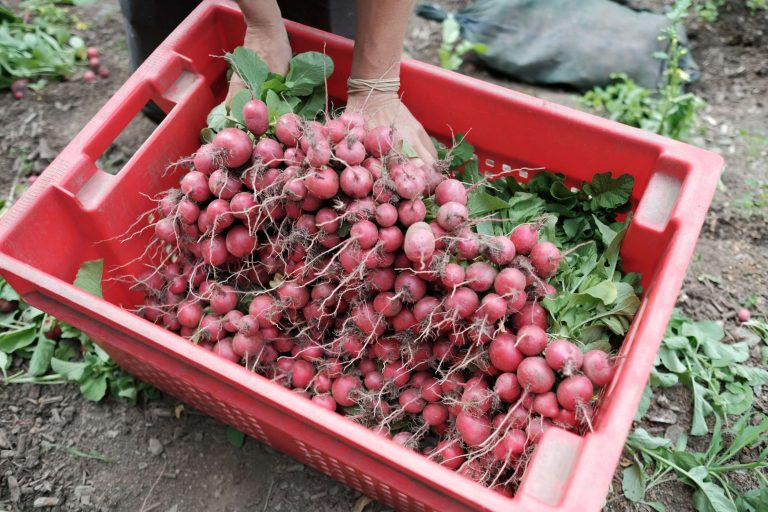 Radishes are a relatively easy crop that we particularly like for the speed of its growth. It's also a nice colorful addition to our early spring offer when our customers are craving crisp freshness!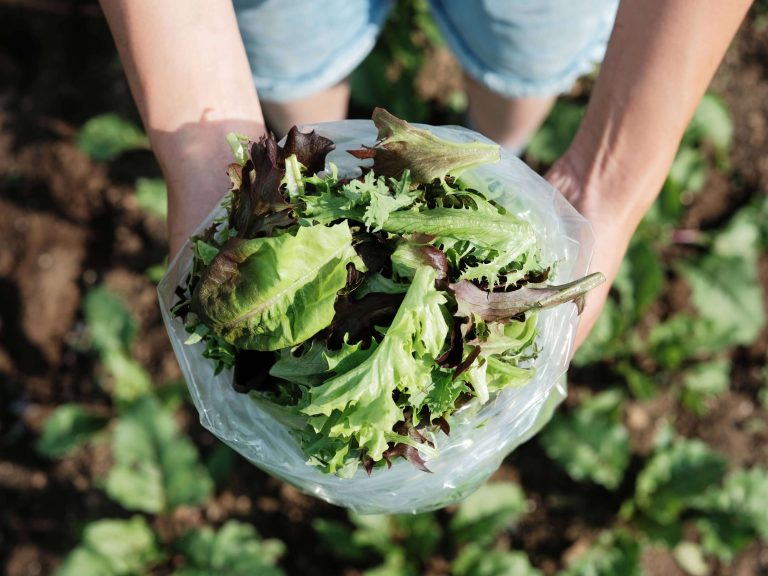 Producing quality mesclun, or ready-to-eat baby lettuce mix, is a sure way to stand out at farmer's markets, gain restaurant clients or delight CSA members. In this lesson, you'll learn the best practices to produce salanova lettuce and how to direct sow baby greens that will add a nice touch to the mix.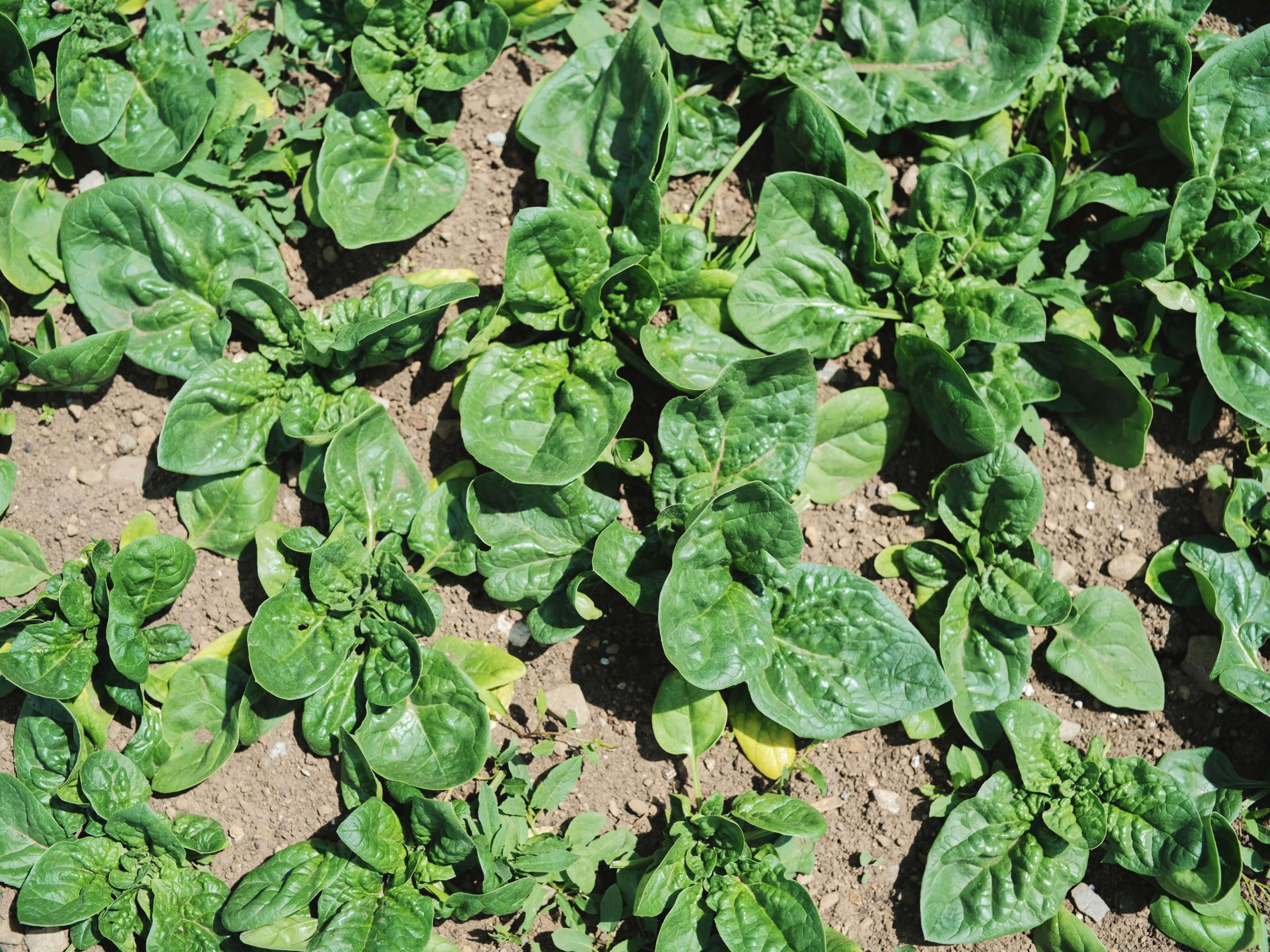 Spinach is the perfect crop to extend the season because it can withstand heavy frosts. If well protected from the wind, spinach can withstand the cold and is a very profitable crop to grow in winter. During the summer, the plant bolts quickly, this is why we prefer to grow them during shoulder months when they are delicious and they can fetch a premium price.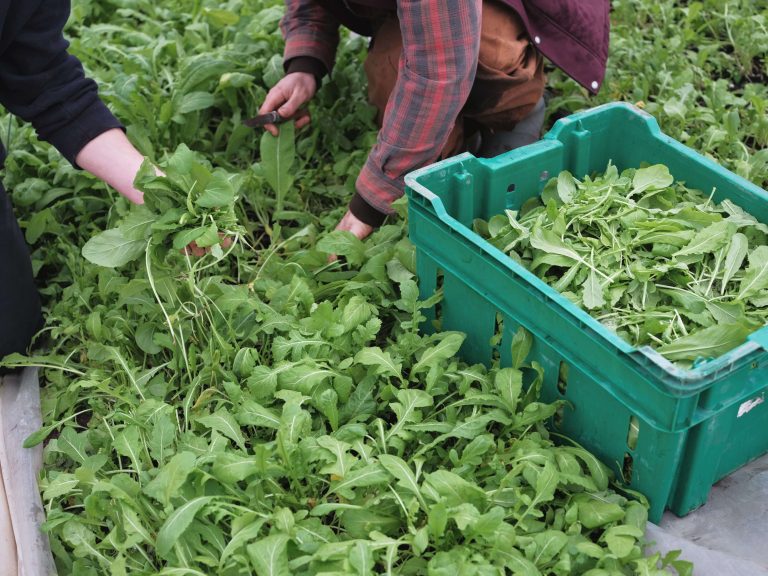 Arugula has its fans and we always manage to have enthusiastic customers for these slightly bitter, tender and spicy leaves. In this lesson, you'll learn how to grow arugula with efficiency to market it as a ready-to-eat baby green.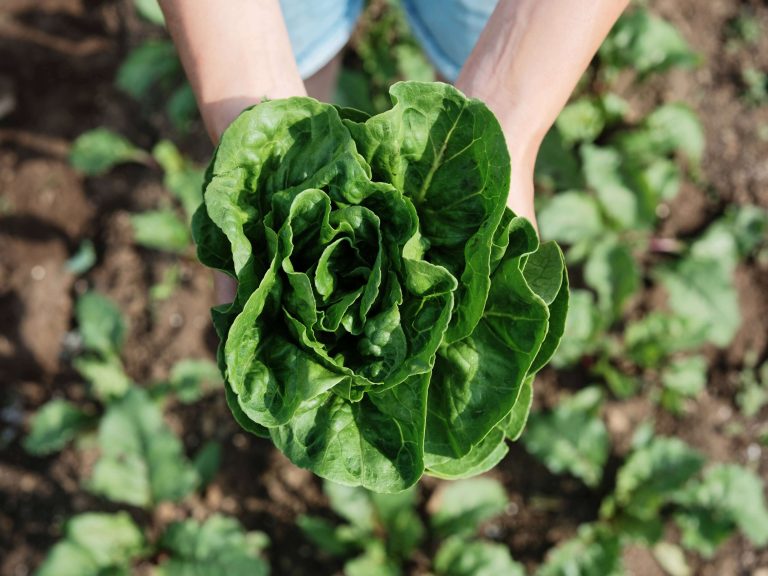 Little Gem Lettuce is a crisp and delicious mini romaine lettuce, excellent in Caesar salads or even grilled on the barbecue. This is why it is so popular at the market and with chefs. It grows fast and 800 heads can fit on a 100-ft bed! The course assures you a constant supply of this lucrative crop.
"A farm doesn't need to be big to be very profitable."
Follow JM's complete tried and true methodology for growing high-quality crops in a context of heightened efficiency.
Safe payment with Stripe or Paypal
Join our mailing list to get exclusive content and invitations from the Market Gardener Institute.
Frequently Asked Questions
Tell me more about the course